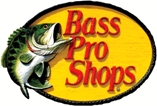 BASS PRO SHOPS TRACKER MARINE GROUP WINS NMMA 2012 INNOVATION AWARD FOR MAKO PRO SKIFF SERIES
Springfield, Missouri, (February 23, 2012) Bass Pro Shops/Tracker Marine Group's MAKO® Pro Skiff Series was honored recently by the National Marine Manufacturers Association (NMMA) and Boating Writer's International (BWI) at the 71st annual Progressive Insurance Miami International Boat Show & Strictly Sail.
The MAKO® Pro Skiff Series was awarded the 2012 Innovation Award in the category of "Runabout and Fishing Craft to 24 Feet." Organized by NMMA and judged by BWI, the Innovation Awards are bestowed on products that best meet and demonstrate the following four criteria: Innovative Distinction, Benefit to Consumers, Practicality of Use and Cost Effectiveness.
"When you run a Pro Skiff 17 CC it'll immediately become apparent why MAKO went to all the trouble of designing this relatively complex bottom for a small, relatively inexpensive model line: the ride is nothing short of stellar," said Lenny Rudow, Boat Review Editor for Boats.com and Electronics Editor for BoatUS and Marlin magazines who was on the panel of judges for this year's Innovation Awards.
The innovative AIV hull shape of the MAKO Pro Skiff series delivers superior stability, good rough water handling and a great load carrying capacity. The Pro Skiff Series consists of the 17CC, 16CC and 17 Tiller.
"We knew these boats would be winners from the attention they received from consumers during testing," said Maurice Bowen, Director of Marketing for Tracker Marine Group. "Now, the innovative design of the MAKO Pro Skiffs is delivering real-world benefits through quality fit and finish, performance, fuel efficiency, load-carrying capacity and ride, all with a very affordable price."
Bass Pro Shops/Tracker Marine Group was one of thirteen companies to take home a prestigious 2012 Innovation Award.
"The MAKO Pro Skiff Series represents one of the best values in boating," said Alan Jones, Executive Editor for Boating World magazine who was also one of the judges. "MAKO reinvents the affordable skiff genre with a superior ride and finished interior."
To learn more about Bass Pro Shops/Tracker Marine Group or for a complete listing of MAKO boats please visit www.trackerboats.com or shop the Boat Showroom listed at www.basspro.com.