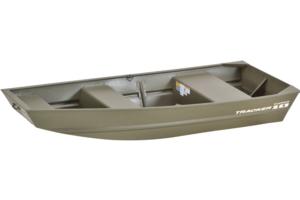 2015
TRACKER
Topper 1036W Riveted Jon

Boat Only


NO HAGGLE NO HASSLE™
National Price
Price Excludes Optional Trailer
View Prices w/ Prep and Freight
Photos may show optional equipment.
Specs and features subject to change without notice.
Check with your
local dealer
for motor availability on this model.
Estimated speeds are based on testing performed at elevation of 915 ft. and may vary depending on altitude, water and air temperature, load and other key factors.